On December 1st we will be holding our Sixth Anniversary Clermont Tea Party Meeting, 7PM at the Holiday Inn Eastgate, 4501 Eastgate Blvd., Cincinnati, OH 45245.
I will be speaking about some of our prior accomplishments as well as looking foward to the future.
In my mind, there are two very important paths the citizens must take from here to reclaim our country and begin steering it in a better direction.
These are,
Taking back the parties through the central committee process.
Expanding the use of individual free speech.
In 2014, Congress had an approval rating of 13%, yet that same year, over 96% of incumbents were reelected. This is the case because the people have allowed establishment insiders to co-opt and control the candidate selection process.
In October, I published a book about how the citizens can reverse the status-quo and reclaim control of selecting their representatives. The book is called,
"RIGGED How the Establishment Controls Elections and How the Citizens Can Take Them Back"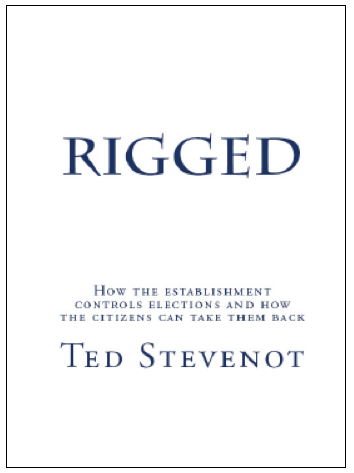 I will be discussing the book at the meeting as well as the role of individual free speech in restoring health to our political system.
I look forward to seeing you there, and please bring a friend!
In Liberty,
Ted Stevenot
Clermont Tea Party